Wild Fire Damage - A Live Virtual NSPE-CO Central Chapter Program

POSTPONED TO THURSDAY, AUGUST 25 DUE TO ILLNESS

Thursday, August 25 6pm

Live Virtual Program via Zoom

Presenter:: Kyle Wighaus. Ph.D., P.E., Knott Laboratory Director of Engineering

Presentation Title: Wildfire Damage

Cost: Free

With the recent increase in wildfires that can cause significant property damage, methodologies to assess and determine whether the damage was caused by fire are continually developed. Dr. Wieghaus presents a methodology to determine whether claimed damages could be related to a fire.

Wildfires cause billions of dollars' worth of damage annually. Even when directly not consumed by fire, damage to structures have been reported and accredited to high temperature exposure and moisture content decreases resulting from a wildfire. It is difficult for insurance professionals to assess whether reported structural component or interior distress was the result of a surrounding wildfire event. A residence surrounded by a mountain wildfire in the western United States became the subject of an investigation into wildfire-related distress. The methodology utilized during this investigation is presented and detailed. Elevated exterior temperatures, and their durations, around the structure are inferred from heat damage to nearby flora, exterior building materials, etc. Heat flow analyses are conducted to determine the interior temperatures at which components were exposed. Thermal effects are modeled on a material-by-material basis to evaluate the effect of the determined temperature increase, and moisture content decrease, on distressed items reported to be wildfire‑related. Although closely surrounded by a forest fire, much of the distress attributed to the wildfire was found to not be wildfire-related.

For information on our speaker, Kyle Wieghaus, PhD, P.E. (pictured), click here.
Rino Country Club Mixer
The NSPE-CO Central Chapter is hosting a social event at the RiNo Country Club Thursday, August 18thth from 5:30-7:30pm. RiNo Country Club is at 3736 Wynkoop Street, Denver, CO 80216. The RiNo Country Club offers a nine-hole putt-putt course with a social atmosphere in the rapidly developing RiNo district in Denver. Show off your putt-putt game or simply join us for a casual outing with other members. The chapter will be covering appetizers, drinks may be purchased.

Advance registration is required for logistical purposes.
Some of Our Previous Events:
Denver International Airport (DEN) Updates
DEN is the 3rd busiest airport in the world. Jim Starling - Denver International Airport Chief Construction and Infrastructure Officer gave an update on current projects, real estate, and sustainability in a virtual program on May 26th.
| | |
| --- | --- |
| Jim Starling joined DEN in November 2021 and brings over 25 years of experience managing large and complex transportation projects in planning, design, construction, and commissioning. He previously led several large projects including the Mid-Coast Corridor program in San Diego, the West Rail Line – part of the $6.9 billion FasTracks program and the Transportation Expansion Project (TREX) in Denver. As the Chief Construction and Infrastructure Officer, Jim oversees Planning and Design, Airport Infrastructure Management (AIM), Sustainability, DEN Real Estate, the Great Hall Project, and the Gate Expansion Program. | |
CDOT: The Central 70 Project
and the Infrastructure Investment and Jobs Act
| | |
| --- | --- |
| Thank you to everyone that joined us on Thursday April 28thas CDOT's Central 70 Project Director, Bob Hays, P.E., and CDOT's Central 70 Project Communicator Manager, Stacia Sellers, presented on the Central 70 Project | |
CDOT's Central 70 Project will reconstruct a 10-mile stretch of I-70 East from Brighton Boulevard to Chambers Road, add one new Express Lane in each direction, remove the aging 55-year old viaduct, lower the interstate between Brighton and Colorado boulevards and place a 4-acre park over a portion of the lowered interstate by Swansea Elementary School. When completed, the Central 70 Project will reduce congestion, improve safety and better accommodate future growth along this vital transportation corridor.
NSPE-CO Ethics Presentation:
Implicit Bias: Definition, Examples and Best Practices
Thank you to everyone that participated in this program, and thanks to Professor Eli Wald who presented.
What is implicit bias? How does it impact our decision making and conduct? What can and should engineers do about it? In this presentation, Professor. Eli Wald from the University of Denver offered a definition, provided examples drawn from the day-to-day experiences of engineers, and discussed best practices. T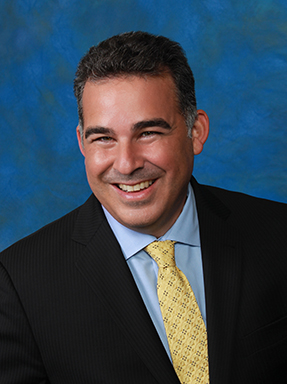 Eli Wald is the Charles W. Delaney Jr. Professor of Law at the University of Denver Sturm College of Law. A legal ethics and legal profession scholar, Wald has written on topics such as increased lawyer mobility, conflict of interests and attorney disqualification, lawyers' fiduciary duties to clients, the nationalization and globalization of law practice, the challenges facing lawyers representing clients in the emerging marijuana industry and, most recently, in-house lawyers. Professor Wald is a co-author of a leading casebook on the law governing lawyers. His work has appeared in leading journals such as the Fordham, Stanford, University of Colorado and Wisconsin law reviews, and the Georgetown Journal of Legal Ethics. Wald's articles have been cited in ABA ethics opinions and excerpted in legal ethics casebooks.
Diversity, Equity & Inclusion and You
Thank you to everyone that joined us for Diversity, Equity, Inclusion & You, a Central Chapter Program. Given George Floyd's murder in 2020 and the ensuing social unrest, many companies have increased their investment and spending on Diversity, Equity and Inclusion initiatives. Why should companies invest in these programs? Why as a technical person should I need to know or care about Diversity, Equity and Inclusion? Come join us for a discussion about this topic.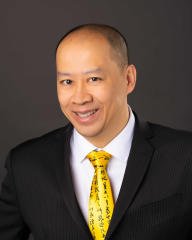 Our presenter was Khánh Vũ, Society of Asian Scientists & Engineers CEO and Executive Director.
Khánh and his family immigrated to the USA from Vietnam at the end of the Vietnam conflict. He graduated from the Colorado School of Mines with a degree in chemical engineering and three minors. Following graduation, he worked for Amoco. His passion for helping young adults and fondness for Mines led him back to be the Director of the Multi-cultural Engineering Program (MEP). He was part of MEP's inception in 1989 as a student and was instrumental in the founding of the Asian Student Association several years later.
As a Society of Asian Scientists & Engineers (SASE) volunteer, Khánh helped plan the 2011 National Conference. He joined SASE full time as the CEO & Executive Director in late 2011 and oversaw the doubling of the collegiate chapters and tripling of membership during his first year.
"Reaching New Heights" with Alan Mallory
Thanks to everyone that joined us for the virtual program Reaching New Heights presented by speaker Alan Mallory. If you missed Alan's presentation to NSPE-CO, he is presenting as part of PECon August 5th. Go NSPE.org for details on PECon,
Alan embarked on the journey of a lifetime and set a world record on Mount Everest along with three members of his immediate family. Following two years of planning, it was a two month expedition through some of the most exciting yet terrifying conditions imaginable and their success demanded an unwavering perseverance and resilience in the face of adversity.
Alan's dynamic program is built around this incredible experience. It is an engaging visual and educational journey packed with tools, strategies and innovative ideas that attendees can put into action to make positive changes in their professional and personal lives. Alan puts specific emphasis on maintaining a future mindset, adapting to challenges, mutual goals, overcoming adversity, empowering others, and developing professional relationships. It is an exciting and educational journey that keeps the audience on the edge of their seats from beginning to end.
Alan holds a degree in Engineering from Queen's University and a Masters in Psychology from Adler University. He is an international speaker, author and performance coach who is passionate about leadership and reaching new heights in all that we do. His unique philosophy of life revolves around empowering people and embracing an agile mentality focused on connections and results. By understanding what drives and motivates us, we are able to cultivate more innovative and effective ways of thinking and taking action. He has worked internationally with large organizations as a professional engineer and project manager developing patents and solutions to complex challenges in the mining and metals industry. Living and working abroad has given him the opportunity to deepen his understanding of individual and team challenges, better appreciate cultural diversity and successfully adapt to different organizational structures.