Member's Only Coming Soon
Central Chapter
Central Chapter Presents Outstanding Corporate Service Award
NSPE-CO's Central Chapter presented the Behrent Engineering Company of Wheat Ridge with its Outstanding Corporate Service Award.. The award was presented on April 7th to Doug Armstrong, Behrent's President, in recognition and appreciation of the exceptional support Behrent Engineering Company has provided to the engineering profession and the Central Chapter.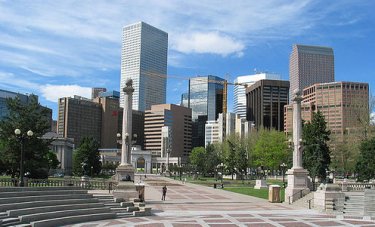 Central Chapter consists of approximately 450 of the state's membership. Luncheons and evening events are held bi-monthly and typically rotate locations throughout the Denver area. Participation is highly encouraged. These seminars serve as an excellent way to network with fellow PE's and learn about current events within the state. The Central Chapter Leadership Committee meets once a month and is dedicated to serving the members. If you have suggestions for events or questions about how to become involved please contact one of the leadership committee members listed below.
For more information on events in your area please visit Upcoming Events
Central Chapter Counties:
Adams, Arapahoe, Boulder, Broomfield, Clear Creek, Denver, Delta, Douglas, Eagle, Garfield, Gilpin, Grand, Gunnison, Jefferson, Lake Mesa, Moffatt, Montrose, Ouray, Pitkin, Rio Blanco, Routt, San Miguel and Summit counties.
Central Chapter: Mission Statement
Central Chapter Mission Statement:
The National Society of Professional Engineers - Colorado Central Chapter's MISSION is to elevate the engineering profession by conveying its positive impact on the community through relevant social and informative programs while supporting the activities and missions of NSPE and NSPE-CO.
Central Chapter Leadership Committee: